(We've just been to the Lake District to perform 'A Joy Forever: Keats, Wordsworth and other loaded encounters' at Rydal Mount)
Julia: So, about those 'monstrous breakfasts' …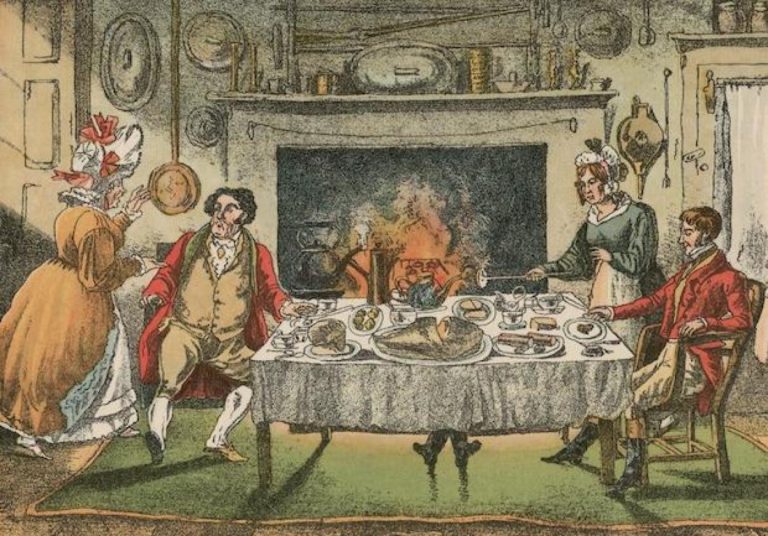 Mike: Well, you found that phrase in Keats' letters. Which we took to mean expansive (we had monstrous great breakfasts every morning of our Lakes stay at the beautiful Foxghyll Country House B&B).
A multi-storey breakfast is exactly what Keats would have required after the stiff walk up and down the side of Stock Ghyll Force, the many-tiered waterfall he describes so brilliantly in a letter home in June 1818. He had to fuel up because he and his friend Charles Brown were about to embark on a colossal walk north from the Lakes into the Scottish Highlands and across to Northern Ireland. They also planned to call in on William Wordsworth at his home at Rydal Mount, a poet Keats hugely admired and at the same time thought pompous and boring. Difficult conversational road to be steered between those opposing responses – he'd have wanted to have all his faculties at full throttle. What happened, Julia?
Julia: He should have made a plan. (Maybe he was too star-struck to suggest a plan.) When Keats got to Rydal Mount – after the waterfalls, post the breakfast – the cupboard was bare. Wordsworth was out. We know now that he was off canvassing the area on behalf of the local Tory candidate, but Keats had to leave a 'sorry we missed you' note – like a Parcelforce man – on Wordsworth's mantlepiece, and the meet-up was a bust. Our show was about Keats' encounters – the planned meetings and the bumpings-into that prompted poems. To kick off with this missed meeting was a bit of a cheat, but we did try and make the meetings more convivial as the show went on. Who else did Keats meet? Who did we meet?
Mike: First, we went the romantic route, exploring Keats' five-year fixation with a woman he'd once seen slip off a glove  in Vauxhall Gardens, and then his relationship (such as it ever was) with the elusive Isabella Jones – your favourite Keats phantasm, eh Julia? Actress (possibly) and woman-about-town (Bo-Peep, the opera and the Theobalds Road being where she and Keats encountered one another), Isabella Jones was also an out-and-out style supremo – you had something to say about her impeccable taste in a poem of yours, Julia. We looked at Keats' immersive relationships with books, books being people too, and his famous happening-upon Coleridge on Hampstead Heath. We also took our seats around the table at the Immortal Dinner, hosted in December 1817 by Artist of Genius, the utterly prickly Benjamin Robert Haydon, which was attended by everyone of consequence: Wordsworth, Keats, Lamb and the Comptroller of Stamps. This allowed us to raise a glass to Keats and claret, his wine of choice, and share an interactive food-poem-recipe game. It worked a treat and I'm looking forward to cooking up that one again.
Julia: Mrs Jones is my favourite character in the Keats universe, it's true! When we go to the Hastings Lit Fest (our gig is in St Leonards, which used to be known Bo-Peep) we'll have more to say about her and her exquisite home furnishings I'm sure. She had a parrot in her sitting room: I like to think of Keats teaching it a poem.
Mike: Thanks to Leo Finighan, curator, the team at Rydal Mount, our audience and the Wordsworths, particularly William for the arbour-with-a-view he inspired there. On to Bo-Peep!